Why Become a Green Circle Customer
Here at Green Circle, we pride ourselves on offering high quality branded & non branded products along with excellent customer service. Our aim is to grow with our customers & deliver to them margin enhancing ranges to grow their portfolio. We deal directly with major brand owners and our trusted supply partners to purchase across several FMCG ranges which include Confectionery, Beverages, Grocery, Household, Toiletries and more.
Within Ireland we offer an online portal for our clients to shop as & when they want. This gives our customers 24/7 access to our full range and early access to our new lines. We have sales reps on the road across Ireland that are always happy to call to customers & potential new customers to discuss our offering & to get valuable feedback which helps us to source the best products for our customers.
We specialise in supplying the variety discount sector in both Ireland and the UK.
Over the years we have developed strong long-term relationships with our suppliers which enables us to carry a stable core range while consistently adding new products to our range.

We are constantly increasing our resources in all areas so we can continue to grow and diversify, while maintaining the high level of customer service that we are known for. Over the last two years we have invested significantly in our IT infrastructure. This has included moving to SAP B1, developing a new more functional customer web shop and increasing our cyber security to ensure we are doing our utmost to keep our customers data secure.
We work closely with our warehouse & transport partners to ensure that we are offering a quick and reliable delivery service on both domestic and international deliveries.
We have a strong export arm with a diverse clientele worldwide serving primarily the UK & Europe.
If you would like to register to be a Green Circle customer then please fill out our customer application form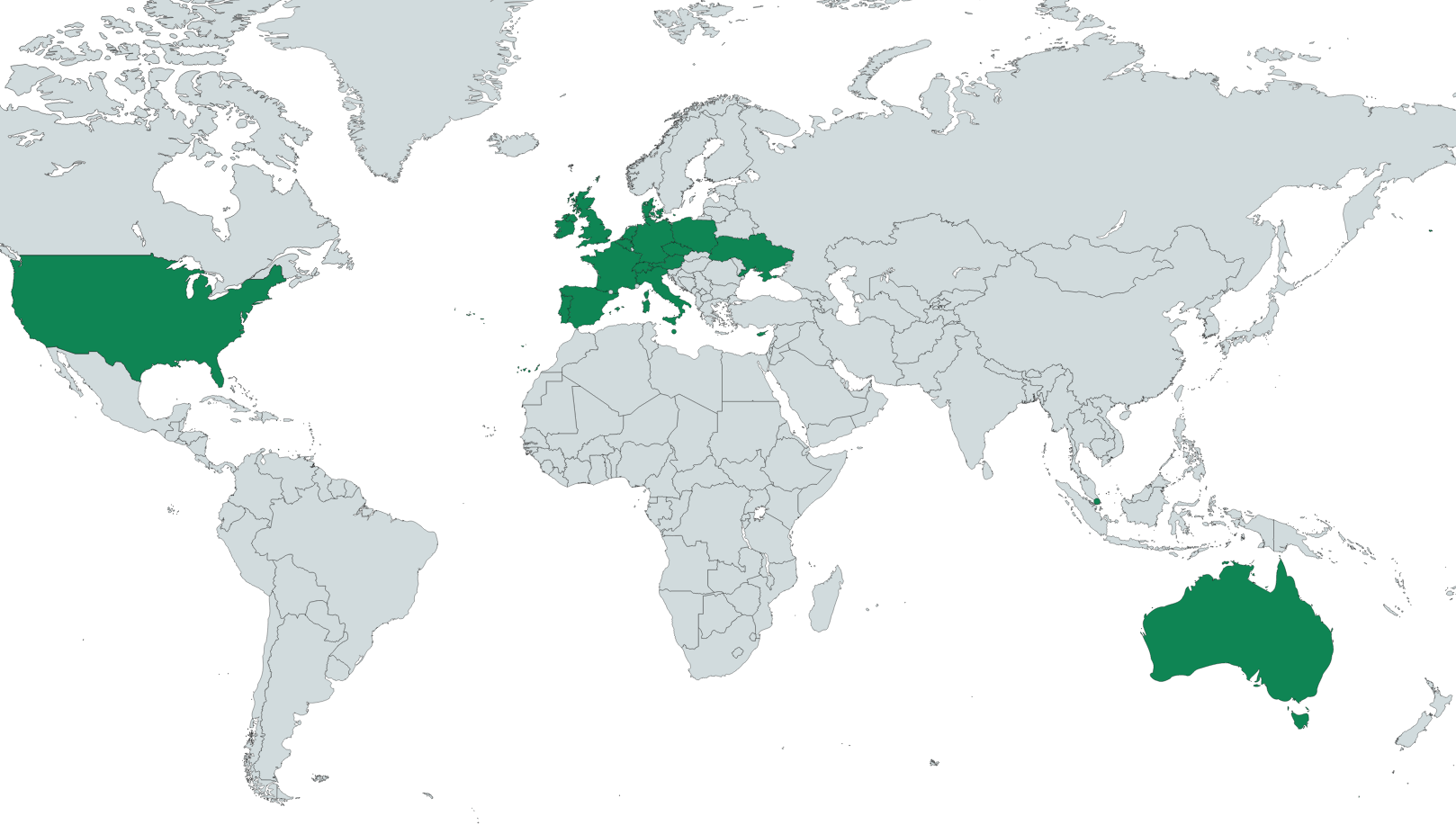 We regularly attend the below trade shows. To arrange a meeting with us at any of these shows then please fill out our contact form and a member of our team will be in touch